Hello there! Let me tell you beforehand, and this is a review article. This iCloud vs Google Drive article compares two important yet different cloud storage space that is renowned in the market. One is iCloud by none other Apple and other is Google Drive by my favorite Google. There is a fierce competition between the two which is precisely why they are ranked among the best.
Let us like good kids discuss the basics. The question that comes to our mind is what exactly is an iCloud?
What is iCloud?
Well, it is a cloud storage with a cloud computing service provided by Apple Inc. They launched it on October 12, 2011, and by February 2016, there were 782 million users. The primary purpose of the iCloud is to give storage data for data like documents, photos, music, video files, voice clippings etc. After storing your documents, they can never be lost unless you delete it yourself. To access them, you will have to download them from remote servers of iOS, macOS and even Windows devices. Apple has extended the services to allow sharing or by AirDrop wireless, receive data and manage their particular Apple devices if stolen or lost. All the data on your iOS data gets uploaded to iCloud to provide backup and consistency. You will not have to rely on manual backup, this process takes place in the background and silently. Thank God for that!
iCloud vs Google Drive – Comparision and Details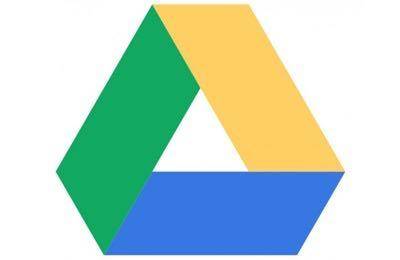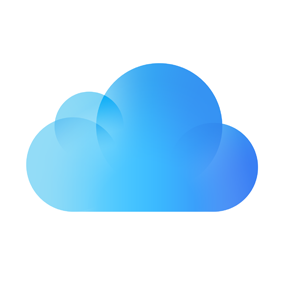 Now the other adversary is Google Drive. Google Drive is also a file storage and synchronization service developed as the name suggests by Google. The makers launched it on April 24, 2012. The facilities provided to you allows storing files in the cloud service. Synchronize all the files which belong to you across various devices, and instantly share them.
They even offer apps which are designed to work offline for macOS, Windows, Android, or, iOS. Other than that, they offer
Google Docs, Sheets
Google Slides which is an office suite giving you space for editing documents, presentations, drawings, spreadsheets, and, a lot more. that permits collaborative editing of documents, precious data, spreadsheets, presentations, drawings, forms, and more. Whatever you save here, gets saved in Google Drive.
The amount of space offered to you is 15 GB for free storage, 100 GB, 1 terabyte, 2 terabytes, 10 terabytes, 20 terabytes, and, 30 terabytes through optional paid plans. For starters, 5 terabytes can be uploaded at once which also includes sharing with other users and making the data content.
Let us get to the comparison of these two beauties. Here is what we are going to do, we will list down all the features provided and not provided by them. Some are discussed below
Google Drive
It is web based
It has an iPhone app and an android app
And here comes the winner, it has a windows app as well
All sorts of customers approach it such as freelancers, small business, mid-sized business, and enterprise.
What it lacks
Phone support
Video support
And does not have tutorials to guide people
Does not give free trials
As mentioned before it is free with a drag-and-drop syncing facility. The flexibility provided by google app to continue working even when offline is very impressive, with no change in speed. For people using a Chromebook will notice that the Drive is built into Chromebooks thus the files get automatically backed up. It also scans the documents and converts them to PDF files. Knowing the fact that it comes from a search engine, you can expect some ground breaking search capabilities.
Good drive pricing
Google drive offers up to 15GB free storage. After that, it asks for investment. The plans are as follows
100GB for $1.99 a month
1TB for $9.99 a month
10TB for $99.99 a month
20TB for $199.99 a month
30TB for $299.99 a month
To spice up the monotony Google offers incentives or ways to earn free storage space (isn't that exciting). For example, if you plan to purchase a Chromebook, you will get around 100GB of free cloud storage for two years. That is some exciting deal. The same is provided for an HTC One M8 but with only the availability of 50GB for two years.
It is available on platforms like
The Web, built-in Chrome OS integration (the name itself is fancy)
Android
Mac OS X Lion or newer versions
iOS
and Windows (Vista or newer versions)
Google Drive asks for a Google ID. This will expose you to several features.
For web browsers, it is supported by
Chrome
Firefox
Safari (not on Windows)
and Internet Explorer (dammnn).
The only sad part is that it is currently not available for Linux operating system, but they can still use it through the web or Google Drive mobile app working for Android or Ios.
iCloud
It only has window phone app
Works for small business, mid-size business, freelancers but not for enterprisers.
It has phone support, online support, video support but not knowledge support.
Gives free trials
What it does not provide
Knowledge support
It is not subscription based
Does not work for enterprise
It is not web based either
Does not own an iPhone or even Android app
iCloud gives you the flexibility to buy in
iTunes
iBooks
and the App Store
it makes it immediately accessible and available on all your devices which you desire to use. This facility is extended up to six members of your family. With sharing their purchases, family photos, calendars, and even locations. This is possible only due the iCloud's Family Sharing feature.
It has a feature called iCloud Drive, which helps you to manage all the documents, and, various types of files that you desire to save. It works across iPhone, iPad, Mac etc.And is compatible with iOS, OS X apps. You can even sync those apps with iCloud. The makers introduced a new iCloud feature called the Photo Library, which saves all the photos and videos from your iPhone and iPad.
It has free storage up to 5GB with accommodations of paid plans as well, and these are.
20GB for £0.79 a month
200GB for £2.99 a month
500GB for £6.99 a month
1TB for £14.99 a month
It works on platforms like
Web
Mac running OS X Yosemite
iOS especially iOS 8
and Windows 7 or 8
While the web client is accessible to many and any device through web browsers like
Firefox
Safari
Google Chrome
And even Internet Explorer
This was the iCloud vs Google Drive comparative study of iCloud and Google Drive with the aim to provide you with a real like practical knowledge. if we have missed out anything, please let us know through the comment box down below. We hope it helped you.